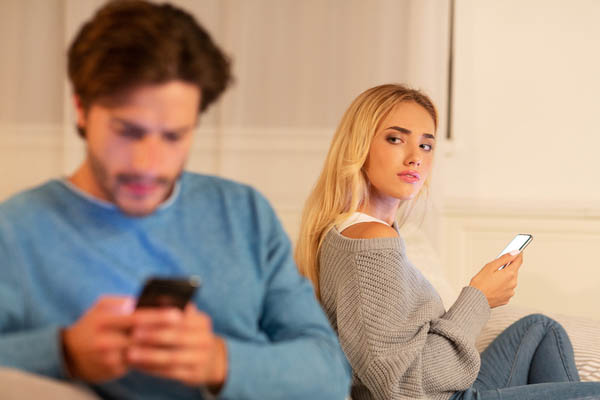 As much as we don't like to hear it, infidelity has almost become a norm in romantic relationships today. We're not the one just saying it; the statistics also highlight this. Studies have shown that 40% of marriages experience at least one incident of cheating. In the USA alone, 70% of married individuals are disloyal to their partners at least once in their marriage.  For couples in unmarried relationships, 40% of them have to deal with at least one case of infidelity at some point in their union. Social media hasn't made things any better, as well. The ability to meet and connect with people from across the world through IM apps has made it easier for partners to cheat on each other without necessarily walking out their front door. In fact, mobile phones and social media applications are the new enemies of monogamy.  Little wonder then that most people who worry that their spouses are in an affair often look for ways to monitor their cell phones. If you've grown suspicious of your partner's use of their mobile devices, and you're looking for a way to peek into what they've been doing on their phones, we've put together a review of one of the best apps to catch a cheater.  Before we get into the meaty bits, though, let's look at some of the top cheating apps where people foster illicit affairs. 
The Most Popular Cheating Apps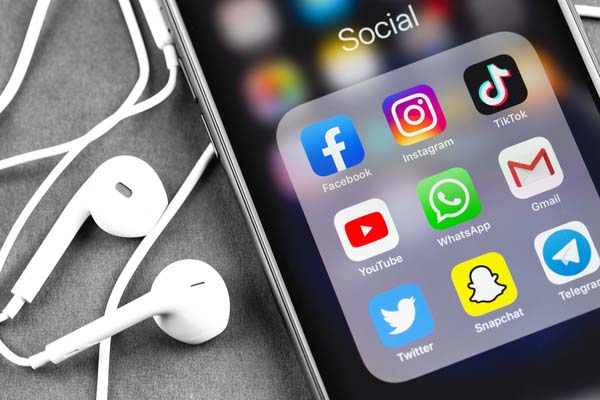 Infidelity in intimate relationships isn't new. People have been cheating for as long as they could foster romantic bonds. However, it was much more difficult to cheat on a spouse before the days of social media.  Before we had IM apps, people engaged in illicit affairs in discrete locations away from their partners. Today, though, your significant other can have a conversation with a love interest while you're both in the same bedroom. There's no need to go so far away; social media and dating apps make it easy for your partner to cheat on you right in your matrimonial home.  Of course, you'd think the proximity would make it easier to catch your wife cheating. However, most IM apps come with features that enable unfaithful spouses to cover their tracks well. Disappearing chat and secret message capabilities mean a cheater can hide inappropriate conversations from their significant other.  Briefly, let's look at some of the social media platforms most people use for their love affairs.
Tinder 
Tinder is the most popular dating application in the world. Millions of individuals use the platform to meet new people and develop intimate relationships. Unsurprisingly, though, Tinder is also famous among cheaters.  According to the statistics, around 30% of individuals registered on the app are married. With the current trend of infidelity in marriages across the world, those numbers are sure to increase. If you've noticed your significant other is active on Tinder, there's a high chance they might be in an affair. 
Snapchat
One of the most popular cheaters' apps for Android and iOS, Snapchat entered the social media scene with exciting photo-sharing features. However, what makes the software famous among unfaithful romantic partners is the disappearing messages and media capability. Snapchat uploads and chats self-destruct after some time, meaning you're not likely to see any illicit messages or media your partner sent or uploaded on the app. 
Telegram 
Telegram is hugely famous for its privacy and security capabilities. Much like Snapchat, the app allows users to schedule some messages to auto-delete after some time. However, Telegram takes it a step further through its secret message capability. With this feature, users can hide specific chats from anyone that gains access to their phone and telegram account. 
Viber 
Viber is another application that has gained popularity among people looking to engage in extra-marital affairs. The platform comes with a hidden chat feature that allows users to hide their messages from prying eyes. Also, cheaters can schedule some messages to delete after a specific period, giving them opportunities to send just about anything without getting caught. 
WhatsApp 
Owned by Facebook, WhatsApp is one of the most popular IM services in the world. The software uses end-to-end encryption to protect messages sent by users. As such, no one, aside from the two parties involved in the conversation, can read the texts without direct access to any of their phones. WhatsApp also recently rolled out a disappearing messages feature that enables users to schedule texts to delete after 7 days. These capabilities make the IM app the perfect platform to foster an illicit romantic affair.
Why Is SpyBubble The Right App to Catch a Cheating Spouse?
Catching a cheating spouse can almost seem impossible. Unfaithful lovers know how to cover their tracks and present an innocent front to avoid suspicion. However, there are still several ways to find out if your partner is cheating. One of the most efficient is SpyBubble. SpyBubble is one of the most reliable apps to catch a cheater. The software comes with specific capabilities that give you access to what your partner is doing on their cell phones. With SpyBubble, you can spy on your significant other's phone calls, text messages, and location.  You can also monitor their social media accounts to find out who they've been talking to and the kind of media they've been uploading. If you're looking for a comprehensive app to spy on your spouse's phone, SpyBubble is the ideal pick.  Quickly, let's take a detailed look at the features of the SpyBubble app. 
Find Out If Your Spouse Is Cheating Via Text Messages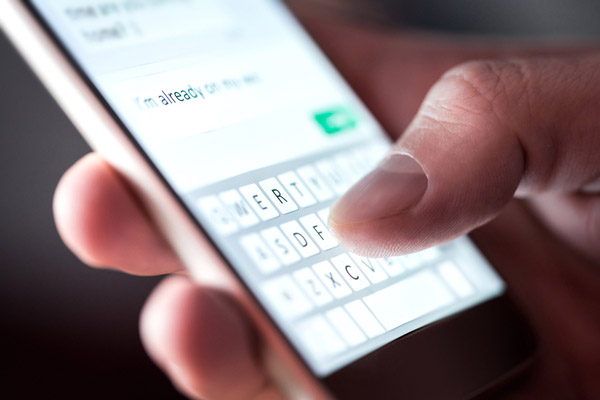 With SpyBubble, you have access to all sent and received messages on your partner's Android or iOS device. However, some cheaters clear their SMS history to prevent their significant other from discovering their affairs. Regardless, the SpyBubble app gives you access to messages that are no longer on the target phone. Furthermore, this spy app lets you all of their messengers and social media apps leaving no traces behind. If you suspect your husband has been exchanging texts with a lover, SpyBubble is one of the best apps to see if he's cheating. 
Tracking Cheating Spouse With SpyBubble
Most people looking for spy apps for their cheating spouse usually look for an option with GPS tracking capabilities. Fortunately, SpyBubble is the perfect software for the job. The app monitors your partner's location through their mobile phone and provides you with updates of their whereabouts in real-time.  And that's not all. You can also mark specific regions through the software's geofencing feature and receive notifications on your device when your significant other leaves or enters these areas. With SpyBubble, you have a top-drawer spy app to track your cheating spouse. 
Great Phone Compatibility
If you want to get a spy app for your partner's phone, it's best to get one that is functional on different operating systems. Most surveillance applications for mobile devices are only compatible with one operating system. Others have support for several mobile OS'; however, they only work on recent versions.  This feature is where SpyBubble stands out as the best app to catch a cheater. The software is functional on all Android and iOS smartphones and tablets. What's more? It works perfectly on several of the older versions of both OS'.  If your partner uses an Android smartphone with version 4.0 or higher, you can download the app and track them without any hitches. You'll have to root the target Android device, though. On the other hand, if they use a non-jailbroken iPhone, you can set up the software regardless of the OS version. However, the app only runs on jailbroken iPhones with iOS version 6.0 and higher.  The vast range of compatibility options available makes SpyBubble the best app to spy on your spouse. Even if they change their mobile device, you know you can get the app running on it without any hassle. 
How to Install SpyBubble for Spouse Cell Phone Monitoring?
If you want to find a cheater with an app, you should pick a surveillance solution that isn't challenging to download and set up. Most spy apps you'll find on the Internet usually have too many technical steps to install them on an Android or iOS smartphone. SpyBubble, on the other hand, doesn't come with all that hassle. The app doesn't require too much to get it running on any device. Briefly, here's a quick guide on installing the SpyBubble application on your mobile phone:   
Visit the app's website.

Pay for a subscription plan.

Download and install the app on the target device through the link sent to your mail.

Follow the in-app instructions to set it up.

Log in to your dashboard and start monitoring from your dashboard.
  For iOS users, there's no need to download the application to the target smartphone. After paying for a subscription plan, use the iPhone or iPad user's iCloud details to link the mobile phone to the app from the website. However, make sure the cell phone has iCloud backup toggled on and two-factor authentication turned off. Next, log in to your dashboard from any smartphone or computer to start tracking your spouse. 
Conclusion
If your partner is having an affair, they're probably covering their tracks well to keep you from finding out what they're doing. Regardless, you can catch a cheater with an app like SpyBubble. The surveillance software comes with top-notch monitoring features and incredibly affordable payment plans. It's also easy to set up and use. Furthermore, it works entirely in stealth mode, meaning you won't get caught spying on your significant other.