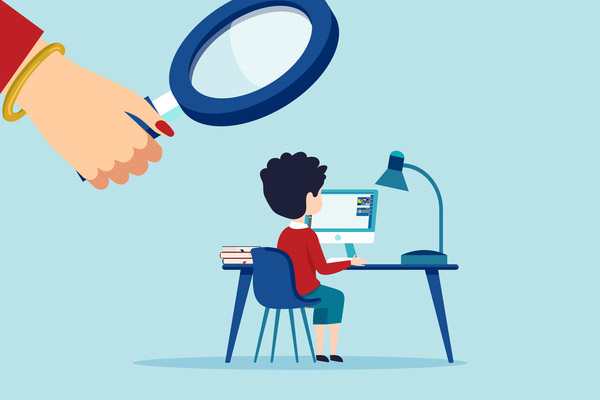 So the internet is a pretty amusing place, right? Your kids have android phones or iPhones and they are surfing the internet and chatting online with millions of people. If that doesn't give you the creeps, this article will.
The Bullying
There are almost disturbing statistics of the number of kids who are bullied online. When you hand over an unlimited internet connection to your children, you need to be by their side, open and sensitive to their problems, so that they can come to you when someone tries to harass them. Tell your kids that strangers need not be trusted in online chat rooms and chat applications, and while one must not be hostile towards others from the start, treating them with a grain of salt will only be in your best interests.
Photos and the Shop Mess
There is only one word: Photoshop. Never, and I repeat, never let your kids share their photos online on an open forum. Why? They will ask. Everyone does that. Yes, everyone does that and about eight percent of those experience harassment due to photoshop effects on their photos. The worst bullying of this sort is seen by the girls, especially because female reputation is one of the most fragile things in the world.
The Fraudulent
Okay, so here we come to another issue. Your children will definitely see offers on many social sites about online jobs and so forth, same goes for most popular apps and games, like Pokemon Go. Half of these are a huge joke, designed to take the registration fee and then scamper off. Don't let your kids create a mess out of their savings.
Speaking conclusively, the internet is not all heaven and bliss as we have made it out to be. There are dangers, yes, and all you need to do is to secure the seat belt to protect your kids. Do not pull them out of the internet era altogether, although you would never be able to do that, even if you tried.