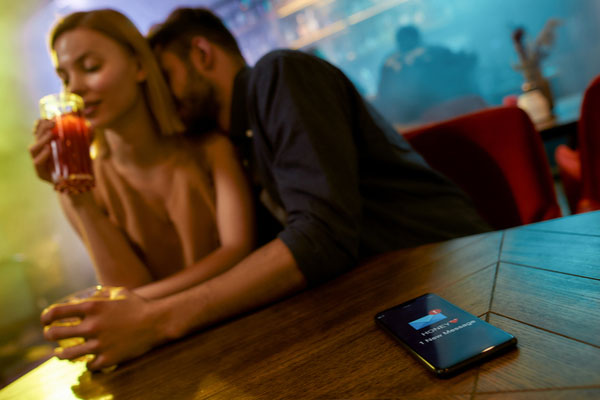 Maybe your girlfriend is acting distant towards you all of a sudden, lying to you and hiding things from you, maybe she's grown careless and forgets to tell you where she is or if she's okay, or maybe you're just the kind of guy who likes to be in the loop at all times. No matter what the case, you can have many reasons to want to keep tabs on her smartphone and track her activities remotely.
If this is the case, then you're in luck. Where the modern world has given us a lot to worry about and make us doubtful of our partners' loyalties, it has also given us a way to keep an eye on them to be sure. The solution comes in the form of mobile monitoring software that can be used to find out whatever you want to know about your girlfriend's activities.
Using the Power of the Internet
Spy apps do what they do thanks to the internet. They record all the information you wish to know about and reroute it to online servers where it is accessible by you. This makes it extremely easy to keep a track of your girlfriend's life, and takes out all the need for confronting her about something without proof and getting lied to.
Everything You Could Need
What makes using mobile monitoring apps so effective is the fact that you can have access to everything you could need to monitor. Whether she's calling someone all day, texting with someone you don't know, sending emails, or using an IM application like WhatsApp, Facebook, or Skype – you shouldn't worry because a spy app will give you all of the related information in real time.
You can even virtually follow her around through a spy app, using the GPS on her phone. All of this information combined is more than enough to give you solid proof of what is going on.
Which Spy App to Choose
So now that you have decided that you need to use a spy app, the question is which one. There are many that you can rely on, but we strongly recommend SpyBubble for its ease of use, reliability, and advanced features at a low price of $49.97. The app is widely praised by its users and offers good after sale support as well to make sure that its users are getting only the best in class.