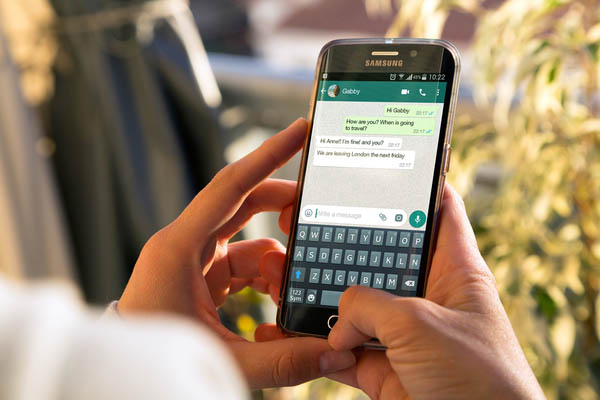 There are many people checking for free options to read Whatsapp messages online – but there are also users who use various hacking techniques that allow to see chat history or spy on someone.
Are you looking for the best mobile spying software to access Android/ iPhone device of your boyfriend, girlfriend or children's cell phones? This is only possible with the help of spy tool designed specifically for WhatsApp and other free online apps. It not only tracks WhatsApp, but also intercepts text messages, checks chat logs, trace received calls, remote location tracing and knows about everything in an easy way. You can find out how to monitor all the hacked data without even letting someone else know about it.
SpyBubble tracker is your friend if you want to view somebody's WhatsApp conversations, inclusive of text and multimedia. With its comprehensive hacking package downloaded you will be able to get much more than only WhatsApp account data.
Read Deleted WhatsApp History
With SpyBubble spyware installed, it's even possible to view deleted messages from the monitored cellphone. People might want to delete the conversations or multimedia, but you may read them through the control panel made available to the user by SpyBubble. You can see the stored texts, call logs, location and other hacked details anytime by filling the account login details and getting all the monitored information on your own mobile, laptop or iDevice. You choose to try the hacking services and they will surely not disappoint you with their excellent smartphone and iDevices tracking features.
How to Use Spyware?
It is really simple to begin with the remote spying process for your spouse, girlfriend, boyfriend, child or employee's phone. There will be one time access required to install SpyBubble monitoring app. The best part is that it doesn't show its presence after being set up on the device, which means that you may also spy on the other people without letting them know about it. Once the installation is complete, you need to fill in your subscribed details to initiate hacking spyware online. SpyBubble has everything to give you for the purpose of spying and tracking all the chat data. You can check out the best monitoring package deal, which consists of WhatsApp history intercepting feature.
Tracing iPhone
Apple smartphone is a highly sophisticated device and the software in these phones are designed in such a way that there is least chance for security breach. However, cellphone spy hack is a kind of security infringement and as well as Android, iPhone won't allow any such monitoring activity on someone's else mobile so easily. The process of jailbreaking is the right and free way to receive all the data tracked from it. There's nothing difficult in jailbreaking the target device and after it is done, SpyBubble tracing app may be used on the iDevice as a smartphone tracker tool. It won't take much time and you can look through easy steps mentioned on the website to get full idea about subscriptions, downloading and accessing the information. The website is designed in a user-friendly way and enlists every step in an easy way. If you are unable to understand or see something, somebody from customer support will be available to interact and help you out at any point of time. You expect to receive preeminent hacking services at a competitive cost with SpyBubble.
To download, click on the button below